Deccan Herald
Deccan Herald is Karnataka's guide to the times we live in, and is more often than not the authentic voice of the community. While Karnataka and Bengaluru hold a special place in the heart of the newspaper, the Herald's coverage of national and world happenings is equally comprehensive. The opinion pages present a variety of views on national, state and international issues and the editorials are known for their well-informed commentary. The feature sections give readers not only various perspectives, but also the emotions behind the stories.

The Deccan Herald is often seen as the newspaper of record and has set the benchmark for high quality journalism in Bengaluru and Karnataka.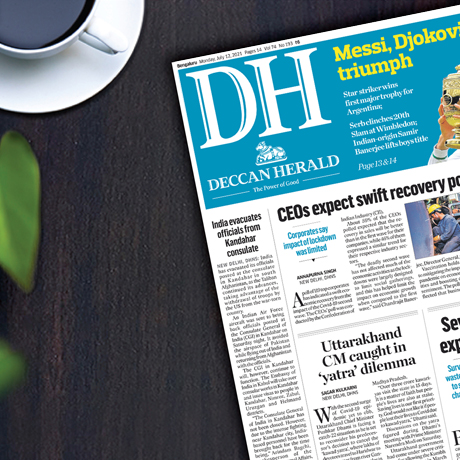 The variety of supplements is a unique part of Deccan Herald.
Metrolife
A potpourri of food, fashion, culture, theatre, events along-with all the local happenings around Bengaluru.
Spectrum
A precious bounty of information on Karnataka's heritage, environment, science and technology.
Sunday Herald
A medley of thought-provoking articles on art, culture, heritage, entertainment, humour, travel and literature.
Prajavani
Prajavani is considered the most trusted and credible news brand across Karnataka, often leading coverage on big stories and carrying significant influence on public policy and current affairs. Over the years Prajavani has managed to spread its coverage and reach all regions of Karnataka, including Bengaluru, Hubballi, Mangaluru, Kalaburagi, Davanagere, Mysuru and Hosapete with local reports and multiple editions with zonal (district-level) splits. Prajavani maintains a large staff of highly qualified journalists in order to report the most thorough news and analysis from the entire State.

Prajavani has become an integral part of Karnataka's communities and has contributed to local politics, literature, and culture. Today, many eminent Kannada writers are recipients of the Prajavani Deepavali Visheshanka award, one of the most prestigious literary awards in Karnataka.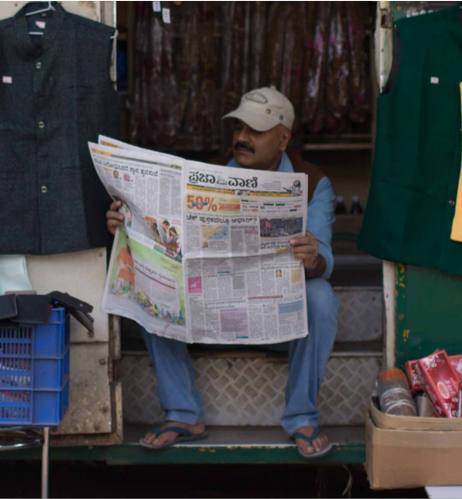 Prajavani boasts popular supplements, among which are:
Bhanuvarada Puravani
A veritable collection of engaging, entertaining artciles on different topics, to keep you totally engrossed.
Bhoomika
One of the most sought-after supplements that celebrates womanhood.
Karnataka Darshana
A kaleidoscope of Karnataka's heritage, history, natural wonders and more.
Sudha
The esteemed Kannada weekly Sudha was started on 11 January 1965. Since then, over 2,700 issues have reached the doorsteps of its readers. Sudha caters to a variety of people across Karnataka. It emerged as a lifestyle magazine covering literature, culture, health & food, travel, women's issues, cinema, beauty & fashion and contemporary issues. The magazine publishes serials and short stories written by well-known Kannada writers.

The editorials focus on contemporary issues written by in-house journalists, freelancers, and well-known columnists. The magazine provides high quality articles as well as a variety of photographs - from wildlife landscapes to film stars. Sudha is the first magazine to bring a complete "Hasya" magazine which is published every April. On the auspicious occasion of Ugadi (Kannada New Year), a special issue along with the bonus issue is released.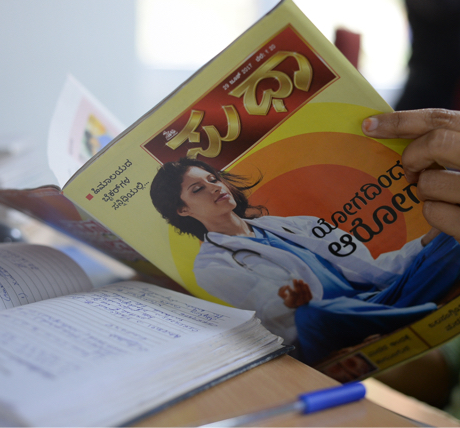 Mayura
Started in 1968, Mayura is a dedicated Kannada literary monthly magazine. Through stories, columns, a unique design and issue-based writings, Mayura has emerged as a leader in its category. In addition to valuable information, Mayura also has the latest developments in music, art, and theater. The magazine not only understands the needs of its audience but also tries to present new stories, ideas and opinions to expand their imaginations.

Mayura has left a unique footprint in Kannada journalism. Both a popular and serious literary magazine, Mayura publishes a variety of quality stories across genres such as detective, scientific and secular stories. Stories are translated from Telugu, Tamil, Malayalam, Hindi, Marathi, English and other languages to increase the variety offered in the magazine. Kannada's great writers like P Lankesh, K P Poornachandra Tejaswi, Goruru Ramaswamy Iyengar, Anupama Niranjana, M K Indira, Jayanth Kaikini, Besagarahalli Ramanna, T K Ramrao, Fakir Mohammad Katpadi, Bolwar Mahammad Kunhi, Veerabhadrappa, Baraguru Ramachandrappa, Beechi, Nagathihalli Chandrashekhar, M H Nayak Baada, Na D'Souza, Gopalakrishna Pai and others have written for Mayura.