Events and Partnerships
The Printers Mysore is proud to be part of diverse communities in Karnataka, from public citizen forums to schools and colleges to theatre and cultural groups. We believe in engaging with our readers through direct dialogue in many ways. Over the years we have created multiple platforms that have gone on to create a meaningful impact on the society.

Enhance your local influence through events and partnerships that help build relationships with communities. For more information: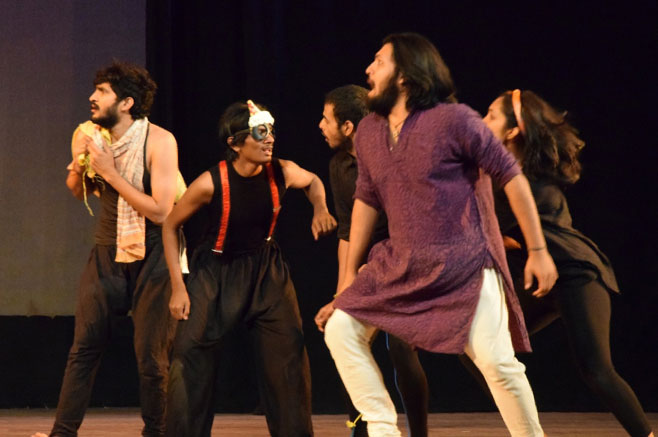 Deccan
Herald Theatre
Festival
www.theatrefest.deccanherald.com
A festival that celebrates the finest theatre talent in the city, this is one of the flagship properties of Deccan Herald. The concept of a theatre festival in the city was pioneered by Deccan Herald three decades ago and the property has grown since then. Through this iconic property, the brand encourages and promotes the city's talent and provides a unique experience to theatre enthusiasts in Bengaluru. In 2017, the festival is set to be bigger with more groups, more theatre styles and better geographic coverage in the city. Timeline – October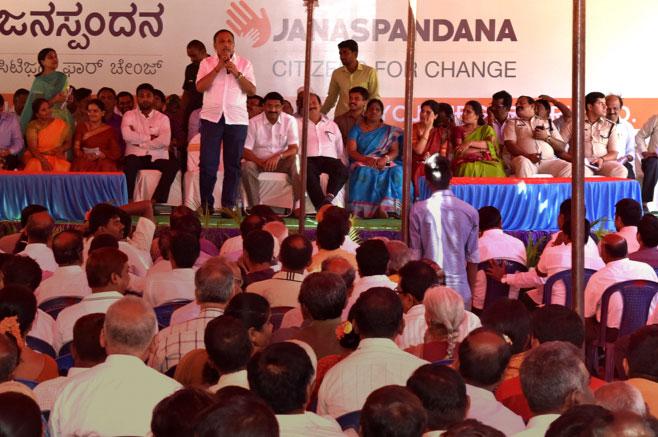 Janaspandana
A citizen connect activity by Deccan Herald and Prajavani, it is an interaction between residents, RWAs and civic authorities, organized in a different constituency every month. Deccan Herald and Prajavani invite the constituency MLA, corporators and officials from various departments such as the BBMP, BESCOM, BWSSB and the Police, amongst others. Each event attracts a massive number of citizens and members of RWAs who address their grievances and pose questions on drinking water shortage, garbage disposal, cleanliness, road safety, parks, lakes and more.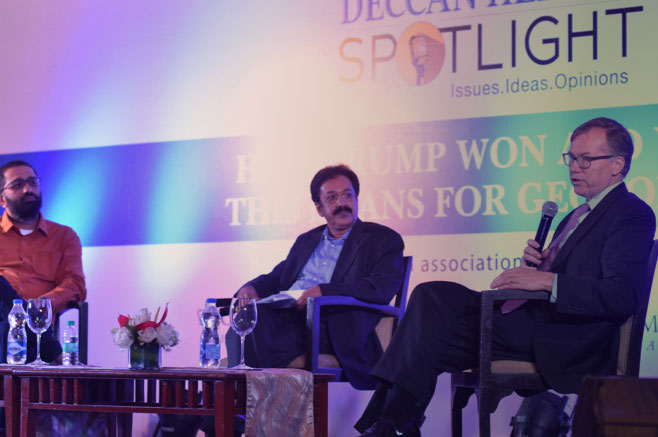 Deccan Herald
Spotlight
A fresh series of debates and discussions which invite expert and public opinion about issues that impact our society. The platform brings together subject matter experts, relevant government authorities and citizens to interpret and understand issues through meaningful interactions. Past events have focused on understanding the result of US elections and its impact on geopolitics, understanding the American voter and bringing Bellandur and Varthur lakes back to life.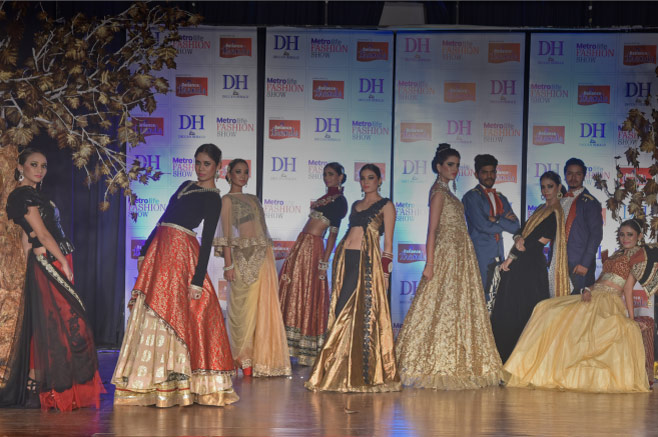 Deccan Herald
Metrolife
Fashion Show
A celebration of fashion trends, colours, concepts and choreography, this annual competition brings together the colleges of Bengaluru. With a participation of more than 55 colleges from across the city, the event is one of the most talked-about shows among college-goers and is in its seventh edition. The event is conducted in three parts – two zonal rounds (South Bengaluru and North Bengaluru) and one finale (central location) – over three consecutive weekends. Given the multi-media promotions and the popularity of the event in Bengaluru, this is one youth platform a brand cannot miss. Timeline – August-September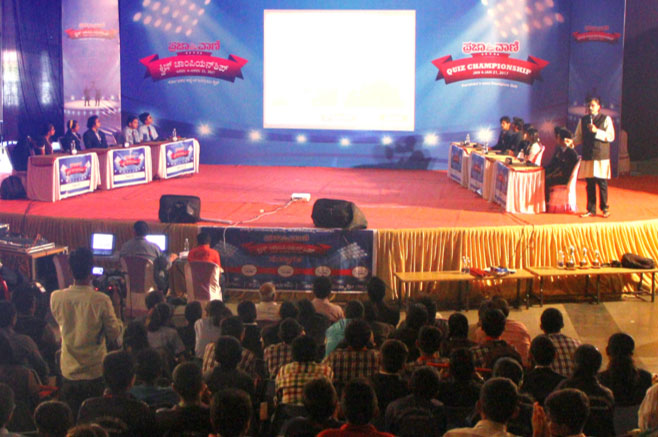 Prajavani
Quiz
Championship
Karnataka's most prestigious quiz competition for school students (between Standard IV and Standard X) conducted over a period of three weeks. In its fourth edition in 2017, the competition was conducted across 800+ schools and attracted more than 13,000 students and parents across 10 centres – Mysuru, Hassan, Mangaluru, Kalaburagi, Raichur, Dharwad, Davanagere, Shivamogga, Tumkuru and Bengaluru. Timeline – November-December-January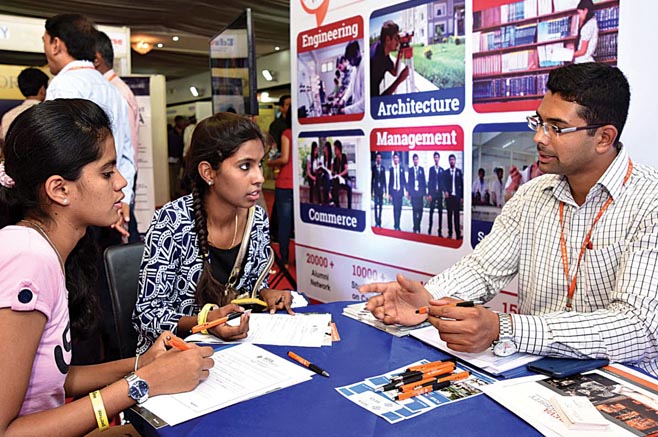 Eduverse
Education
Expo
A platform that brings an array of educational institutes face-to-face with students and parents. This annual premier education expo draws participation from top institutes from across Karnataka. This event bridges the gap between educational institutes, students and educational governing bodies like CET and Comed K. A platform where students, parents get to meet all the top colleges under one roof and seek expert advice from industry experts on courses to choose from. In 2017, the expo was successfully organized in two cities – Bengaluru and Hubballi. The event garnered participation of more than 5,000 students and parents and more than 60 educational institutions. As one of the biggest education expos in the state, the platform serves as an ideal opportunity for brands to effectively reach out to their target audience. Timeline – May-June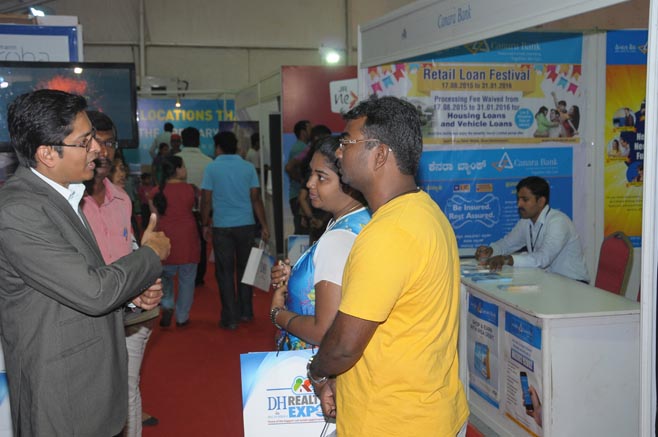 Deccan Herald
Realty Expo
A platform that brings home-builders and home-buyers under one roof. Prominent buyers and financial institutions from across Karnataka participate in this annual event. In 2016, the expo is organized in a centrally-located venue in Bengaluru and attracts more than 54 home-builders and 5,000+ home-buyers from across the state.