Our Team
The Printers Mysore is led by a management council and an executive team. The Management Council comprises three full-time directors K N Tilak Kumar, K N Shanth Kumar and Parul Shah.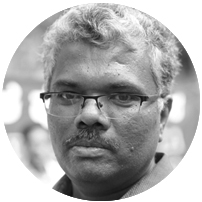 Raghunatha H.C
Assistant Editor, Sudha.
chraghunath@prajavani.co.in
Raghunatha was born at Haralapura of Madhugiri Taluk, Tumkur District on November 1, 1974. He studied Kannada M.A. and M.A. in Journalism. He also passed out from Asian College of Journalism completing a PG diploma. He has over eighteen years of experience in journalism and currently serves as Chief Sub-editor in Prajavani. His areas of interest include film, literature and culture.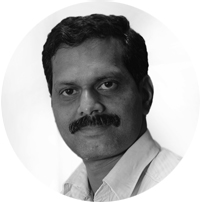 Sandeep Nayak
Senior Sub Editor, Mayura.
sandeepnayak@prajavani.co.in
Sandeep joined Prajavani in the year 2005 as sub editor. Presently he is working as senior sub editor in Mayura. Sandeep holds a B.A. and B Ed degree and has three books to his credit – Godege Bareda Navilu (short stories), Aganita Chahare (poems) and K.V. Jayaram (profile).