Our Team
The Printers Mysore is led by a management council and an executive team. The Management Council comprises three full-time directors K N Tilak Kumar, K N Shanth Kumar and Parul Shah.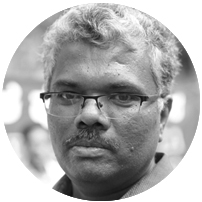 Raghunatha H.C
Assistant Editor, Sudha
chraghunath@prajavani.co.in
Raghunatha was born at Haralapura of Madhugiri Taluk, Tumkur District on November 1, 1974. He studied Kannada M.A. and M.A. in Journalism. He also passed out from Asian College of Journalism completing a PG diploma. He has over eighteen years of experience in journalism and currently serves as Chief Sub-editor in Prajavani. His areas of interest include film, literature and culture.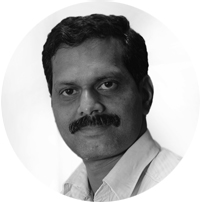 Sandeep Nayak
Senior Sub Editor, Mayura
sandeepnayak@prajavani.co.in
Sandeep joined Prajavani in the year 2005 as sub editor. Presently he is working as senior sub editor in Mayura. Sandeep holds a B.A. and B Ed degree and has three books to his credit – Godege Bareda Navilu (short stories), Aganita Chahare (poems) and K.V. Jayaram (profile).
Work with us

For seven decades Deccan Herald and Prajavani have told the daily story of Bangalore and Karnataka, setting the standards for excellence in media since 1948. These iconic newspapers have been a nursery for journalistic talent, having produced some of the finest names in India's bustling media industry. Today, as we transition from a legacy print media company to a diversified digital media group, come be a part of this exciting journey. If you are a marketing executive, printing technologist, consumer insights expert, software engineer or talent management specialist, and you're looking for a challenge, get in touch with us. On the other hand, if you are a journalist, writer, video expert or media producer with a hunger to pursue high-quality, independent story-telling and a passion for news, please apply within.
---